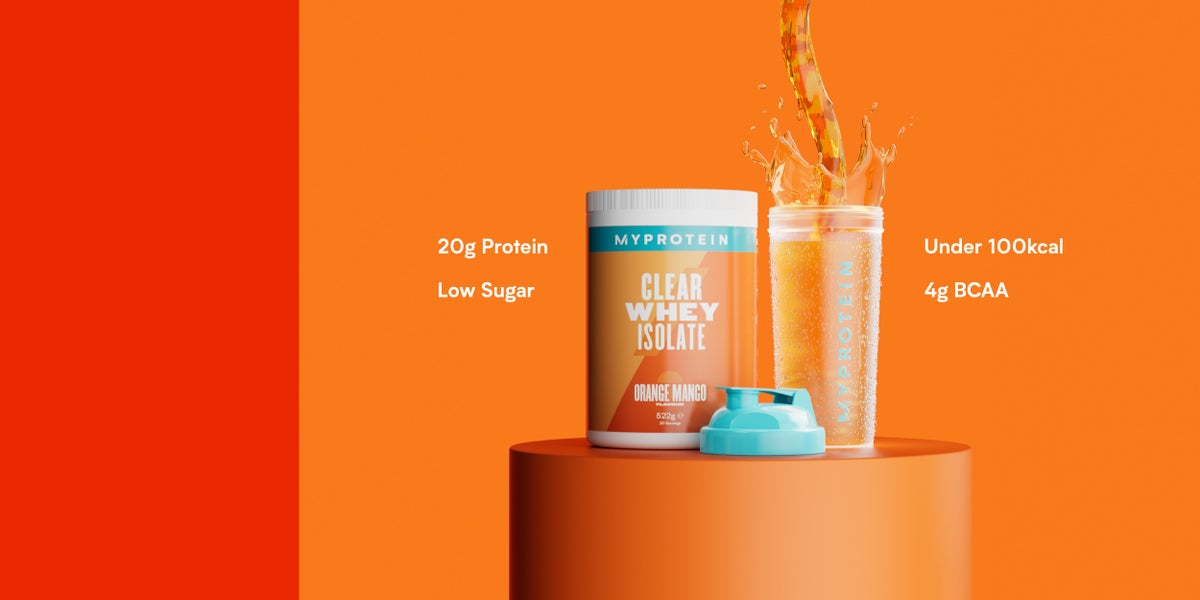 Refreshingly Tasty
Clear Protein
Discover the Clear Protein range
Best-Selling Clear Protein Drinks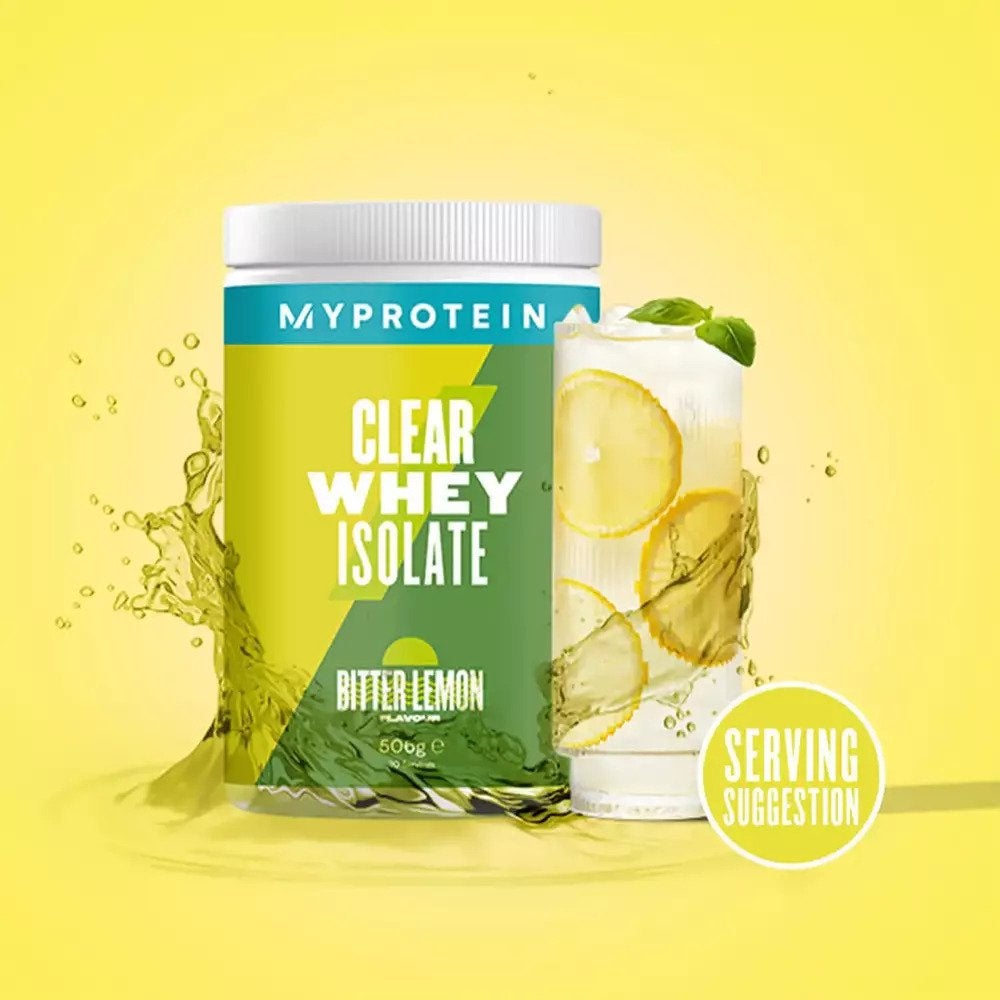 Clear Whey Isolate
Who said nutrition's no fun?
Winner of 'The Best Sports Nutrition Product' in the European Specialist Sports Nutrition Awards 2019.
Clear Whey Isolate is not just another protein shake. We've taken high-quality hydrolysed whey protein isolate and created a light and refreshing alternative — that's more like juice than a milky protein shake.
And, it tastes great too, with five fruity flavours including Bitter Lemon, Orange Mango, Peach Tea, Mojito, and Rainbow Candy,
Go on then. Try something new... you know you want to.
Shop Now
Clear Whey Isolate
Clear Vegan Protein
Clear Collagen Powder
Clear Whey Shred

Why choose?
Why choose?
Our award-winning, game-changing shake contains 20g of protein and just 0.1g of fat and less than 90 calories.
Produced with real fruit, this delicious shake contains half of your daily vitamin B intake and 10g of protein.
Our Clear Collagen Powder Tub is an expert blend of type I and III collagen, in a convenient powder form.
This game-changing Shredder has 87 calories per serving, 3.6g carbs and 17.6g of protein.
Main ingredients
Main ingredients
Whey Protein Hydrolysate (96% protein)
Hydrolysed Pea Protein (~82% protein)
Hydrolysed Collagen Peptide (92%)
Whey Protein Isolate (80%)
Serving size
Serving size
24g
16g
21.6g
25g
Protein
Protein
20g per 24g
10g per 16g
18g per 21.6g
17.6g per 25g
Carbohydrates
Carbohydrates
0.7g
2.5g
2.7g
3.8g
of which sugars
of which sugars
0g
0g
0g
0.7g
Fat
Fat
0g
0g
0g
0.1g
Calories per serving
Calories
84kcal
51kcal
74kcal
87kcal